Amberley
Amberley Woodturners Workshop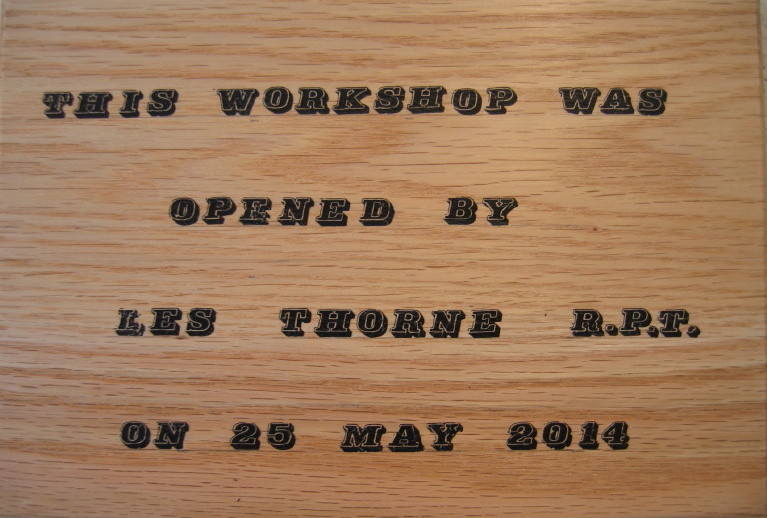 For Report and Pictures click here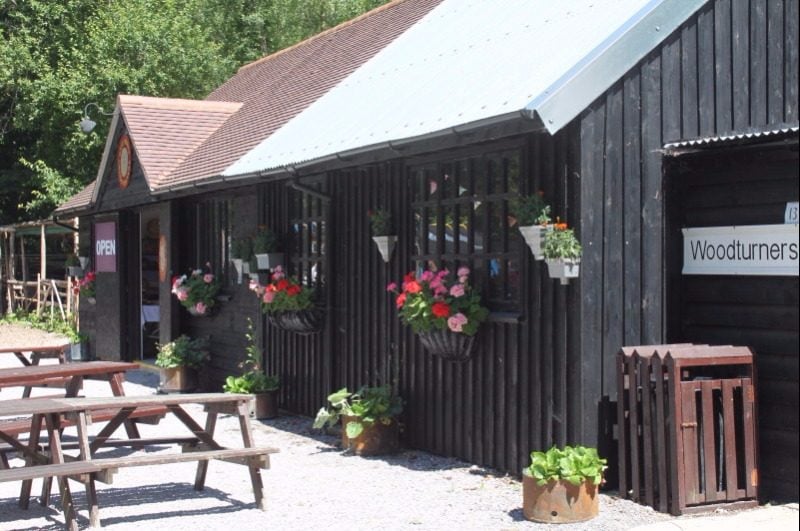 Workshop
The Woodturners Workshop at Amberley Museum is staffed by members from the West Sussex Woodturners Club where we demonstrate the craft of woodturning, on electric lathes, and answer any questions posed by visitors about the craft.
For many years, the workshop had been housed in an inherited building, in the wood yard, that was also home to numerous historic woodturning lathes, associated tools and equipment as well as our modern demonstration lathe.
Some years ago we approached the Museum about constructing a purpose built workshop and training centre to enhance our normal demonstrations. Time and much fundraising later, in September 2012, a concrete base was laid adjacent to the existing hut. Building started the following spring and some 8 months hard work later we finally opened for the 'Santa Days' in December 2013. See Santa Days for pictures.
With all demonstrations and tuition now taking place in the new workshop we are also ready to welcome public interested to apply for tuition.
Please contact the club for more information.
Children's Activity Days
At regular intervals throughout the year the museum arranges children's activities days. On these days (normally Wednesdays during school holidays and the Christmas Santa Fun Days) the woodturners help children to turn a wooden toy which they can then decorate. These activity days are extremely popular with children and parents alike. Indeed so much interest is generated by them, that it has been the principal driving force behind the building of the new workshop and training centre.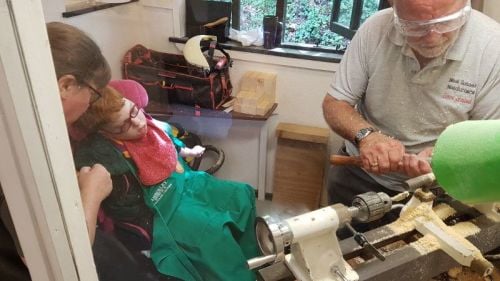 Dave with a young wheelchair user September 2018
The next children's activity days are:
Due to the Corvid_19 all activities are cancelled until further notice
Once again we are fully decorated and wait for our audience of young turners to experience the delight of turning their own Christmas Tree Decoration before making it their own by decorating it in their own impeccable style, and do these vary. The range has been extended to include 'Elves and Choir People', but we still get asked for the non-traditional 'Xmas Pig', but who are we to argue with our young students who come from far and wide for the experience.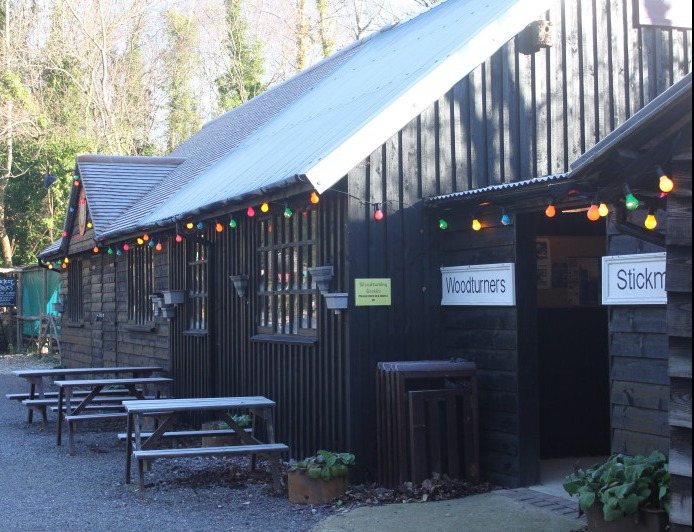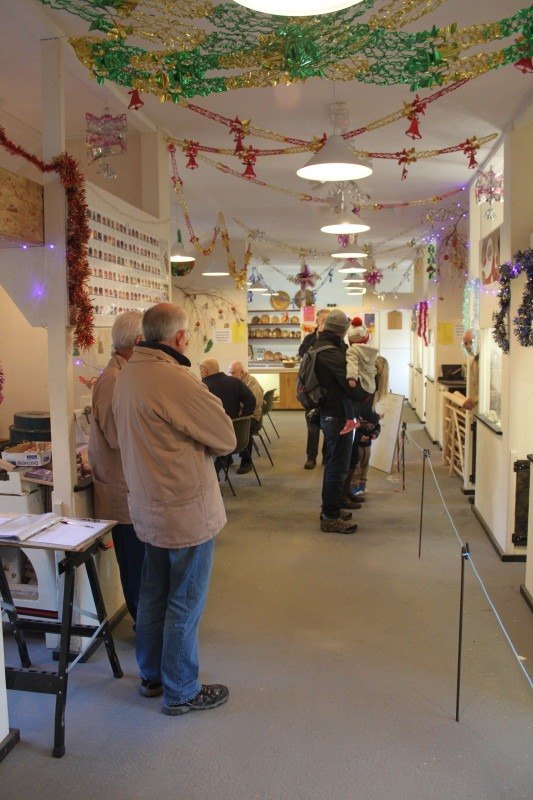 A sample of what we turn is also available for closer inspection and hopefully sale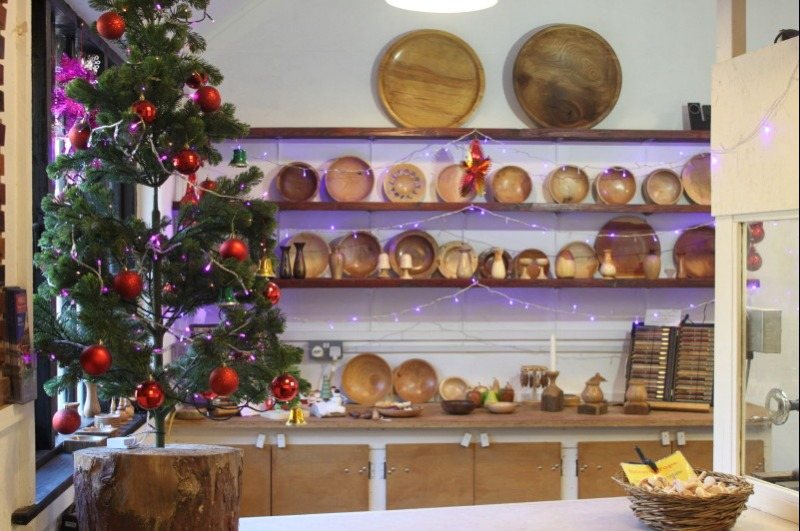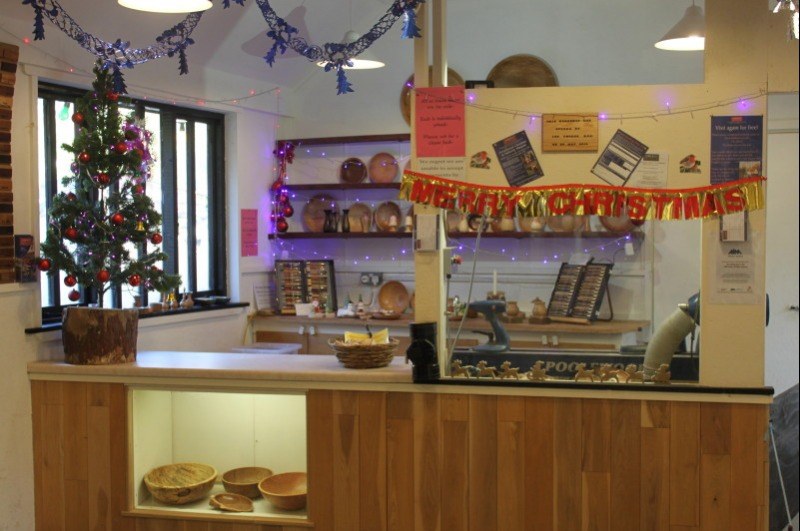 Pictures from a Children's Activity Day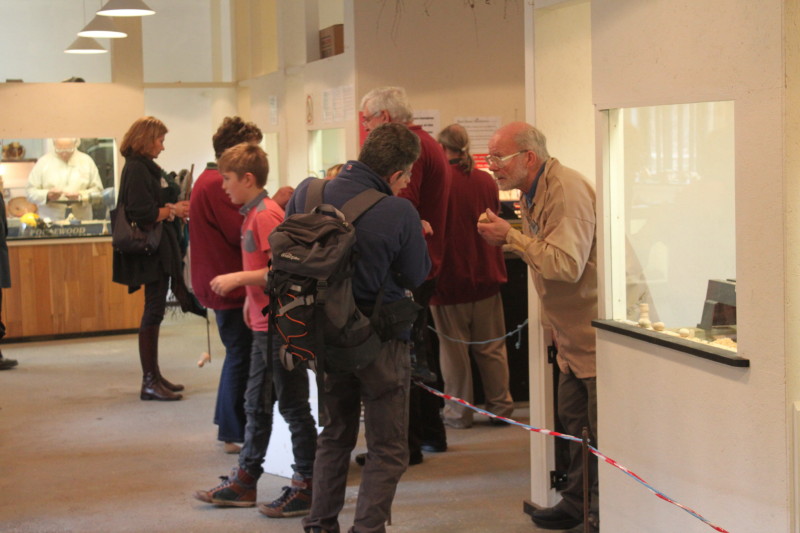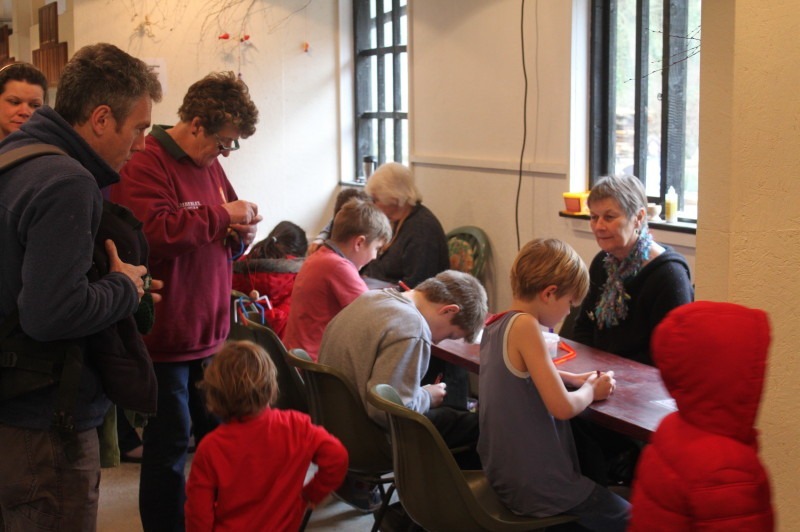 As can be seen from the pictures not only did the kids have fun turning. A good day was had by all with extremely positive comments by the many visitors.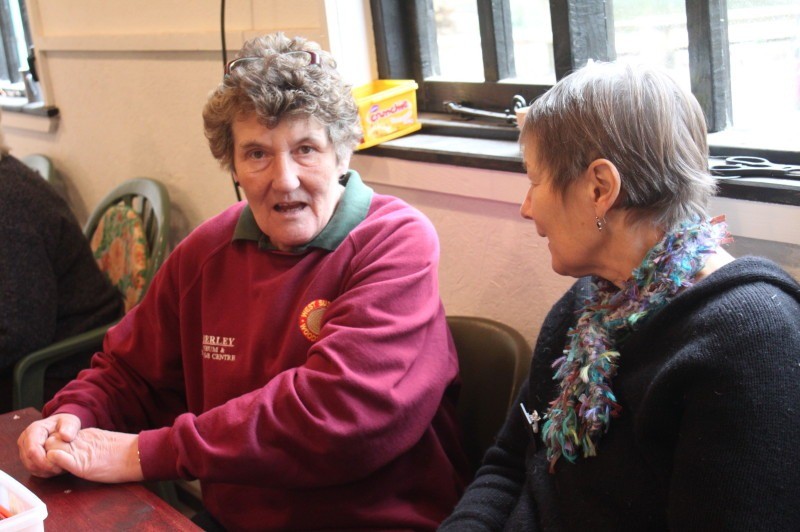 The decorating department had some quiet periods, but they filled that with chatter.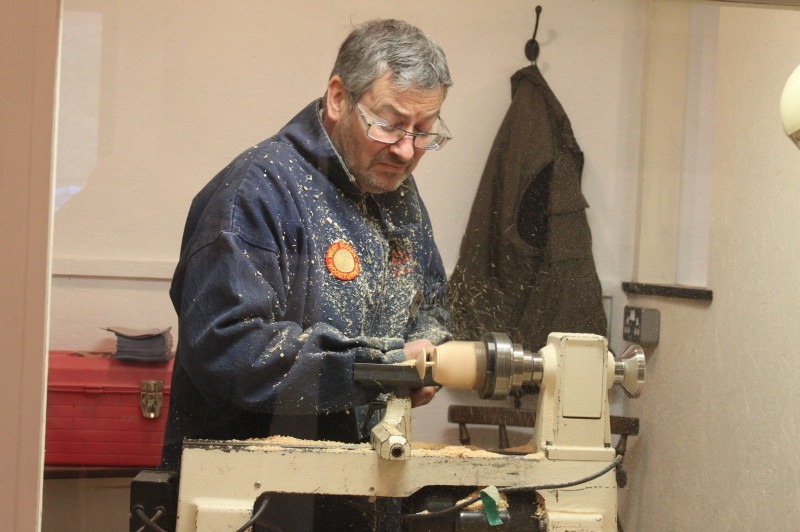 In the quieter moments the turners made a few spinning tops to replenish the basket kept on the counter, these are free but most people put some cash into our donation pot.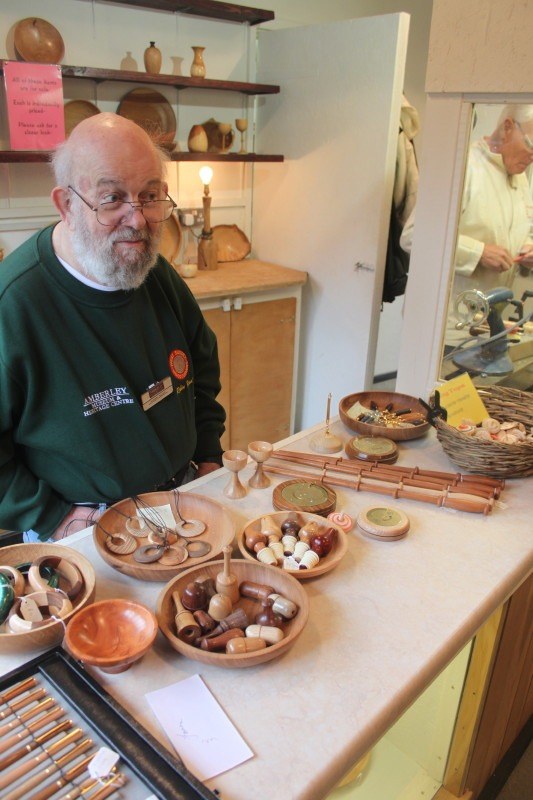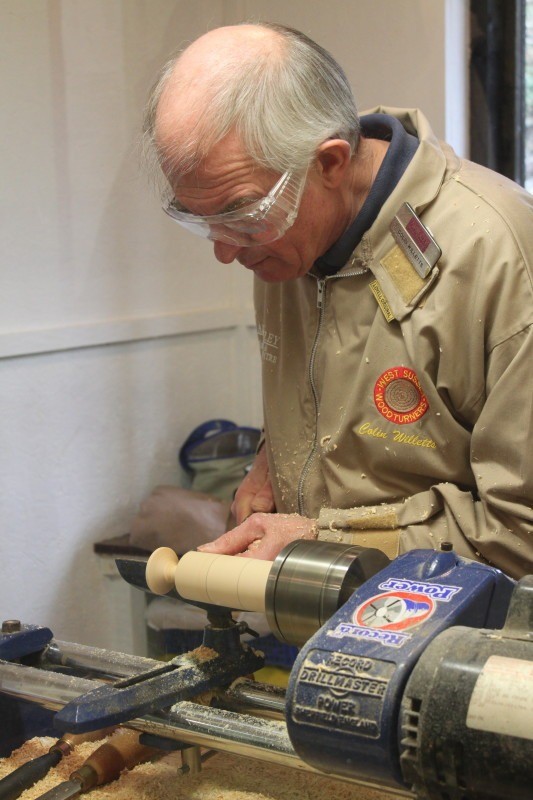 Robin did sterling work chatting to visitors explaining the workings of the workshop and checking the spinning tops did spin.
See what we were up to:-
Local Villages Weekend at Amberley Museum
Want to visit Amberley Museum? View their website here.